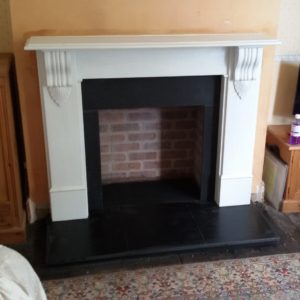 Just to let you know that Sue and I are delighted with the new fireplace. It looks fantastic. I was wondering if you could you give us some tips on care for the marble and granite, please. We'd like to know what's best to use for cleaning.
Could you also pass our thanks on to the gentlemen who collected the debris from the old fireplace, please. I couldn't find a speck of rubbish left behind.
An excellent job all round.
Thanks again
Chris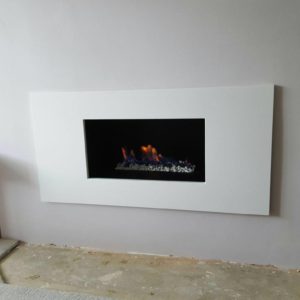 We wanted to thank you for all your help and advice regarding our fireplace.
The process was smooth and well organised from start to finish and everyone we came into contact with, from both of you in the showroom, to Ian Gay and the Installers, were knowledgeable, helpful and very professional. We are absolutely delighted with the results.
We will certainly recommend you to friends and family in the future.
Many thanks again
Katherine & Max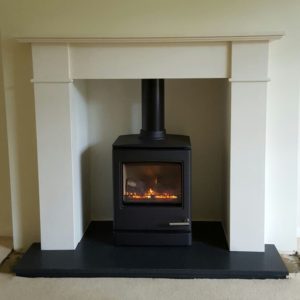 Many thanks to you, Paul, and your team for an absolutely excellent job.
We are delighted with the result and will be sure to promote you whenever and wherever the opportunity comes our way.
Best wishes
Richard
---
Thanks so much for installation, fire looks great!
Regards
Nicky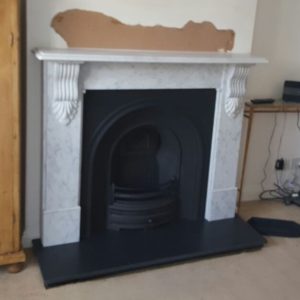 Thanks for the installation, the fireplace looks really great.
With kindest regards
Alexandra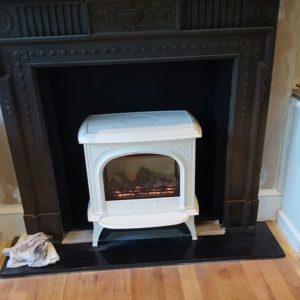 Thanks for the lovely Fire. It looks great.
All the best for Christmas and the new year.
Kind regards
Torie
---
Yep all good today – it looks like it's been there forever!
Thanks very much
Emma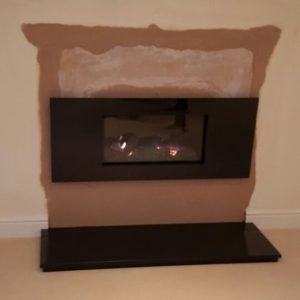 Fire looks great and the installation team were very professional.
Suzanne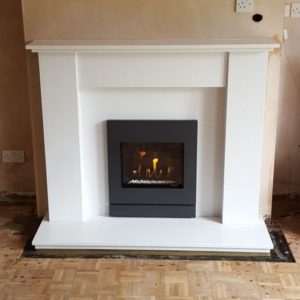 We are both really happy with the fireplace, it looks great
Kind regards
Bradley
---
Our experience with Esher Fireplaces has been a positive one. Despite some obstacles along the way, the team were great at finding solutions & were in contact regularly with updates. We are very pleased with the end result & look forward to enjoying our gas burning stove this winter. I would highly recommend Esher fireplaces.
All the best
Monica
---
Thank you for sending the pic over. We had a look this morning and are really pleased with the fireplace! It looks really good.
We've just transferred the remaining amount to you. Could you let me know that you've received it.
Many thanks
Lucinda
Just a note to say how delighted we are with the fireplace. Installed so quickly and without mess or fuss on Friday morning.
It's great. Would be pleased to provide a reference/testimonial for Esher Fireplaces.
The installers were so good, nothing too much trouble and really pleasant guys. As was the chimney sweep. All in all – a good experience for us.
Kind regards to you and your colleague (sorry can't remember his name) and thanks again for your attention to detail and wonderful service.
Martin & Diana
Stove looks great – another successful installation – our third to date.
Very neat job too – no mess.
Thanks
Helen
---
The fireplace looks amazing….and the client is extremely happy. Well done, Paul! Please thank the guys for me, it really is a wonderful result!
Best regards
Tammy
I would like to congratulate you and your team for an excellent job. The guys on Friday were friendly, efficient, speedy and very tidy. All of which was much appreciated.
Best wishes
Jan
I found the whole procedure from survey to fitting efficient, professional, courteous friendly and reliable and would not hesitate in recommending Esher Fireplaces who gave me a 5 star service.
Regards
Mrs M