Outdoor Fires
Showing all 2 results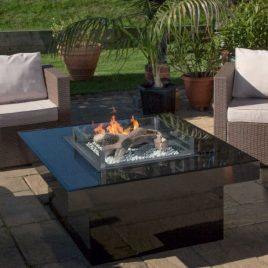 Blaze – Outdoor Garden Fire
Easy lighting as and when required. No need to fiddle around with kindling and matches, or rely on expensive shop bought fire starter logs. A quick turn of the valve, whenever the mood takes you, results in instant flames and heat! Smoke free, clean burning and odourless. You can enjoy a garden party, quiet drinks or dinner without smoke blowing in your eyes or leaving clothes and hair smelling like a camp fire. No need to place the fire at the end of the garden to avoid smoke billowing into your house! The clean, smoke free, Blaze Outdoor can be placed close to your house and enable the party to continue long into the evening. If you'd like to find out more or you're unsure how or where to start; please
Contact Us
(We do free surveys & quotations!).
Read more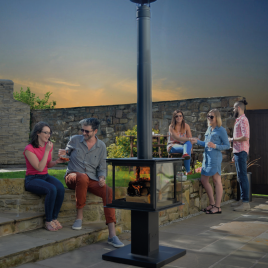 Garden Cube – Outdoor Stove
Do you want all your guests talking about your garden parties this summer? Have we got something for you. New to our line; The Garden Cube. An outdoor stove with a 360 view, the warmth of the real flames exudes from all 4 sides of Garden Cube providing the perfect outdoor environment. No longer will your summer outfits reek of bonfire smoke, not with The Cube's 1.5m flue. As well as an ingenious ash collection tray ensures there's no mess… so you can spend more time relaxing and living the good life.
Features
Woodburning Only
Easy access ash pan and removable grate for maintenance
Convenient glass door access to reload the fire with logs
1.5m flue and cowl included
Weather resistant black powder coating to prevent rusting
Read more