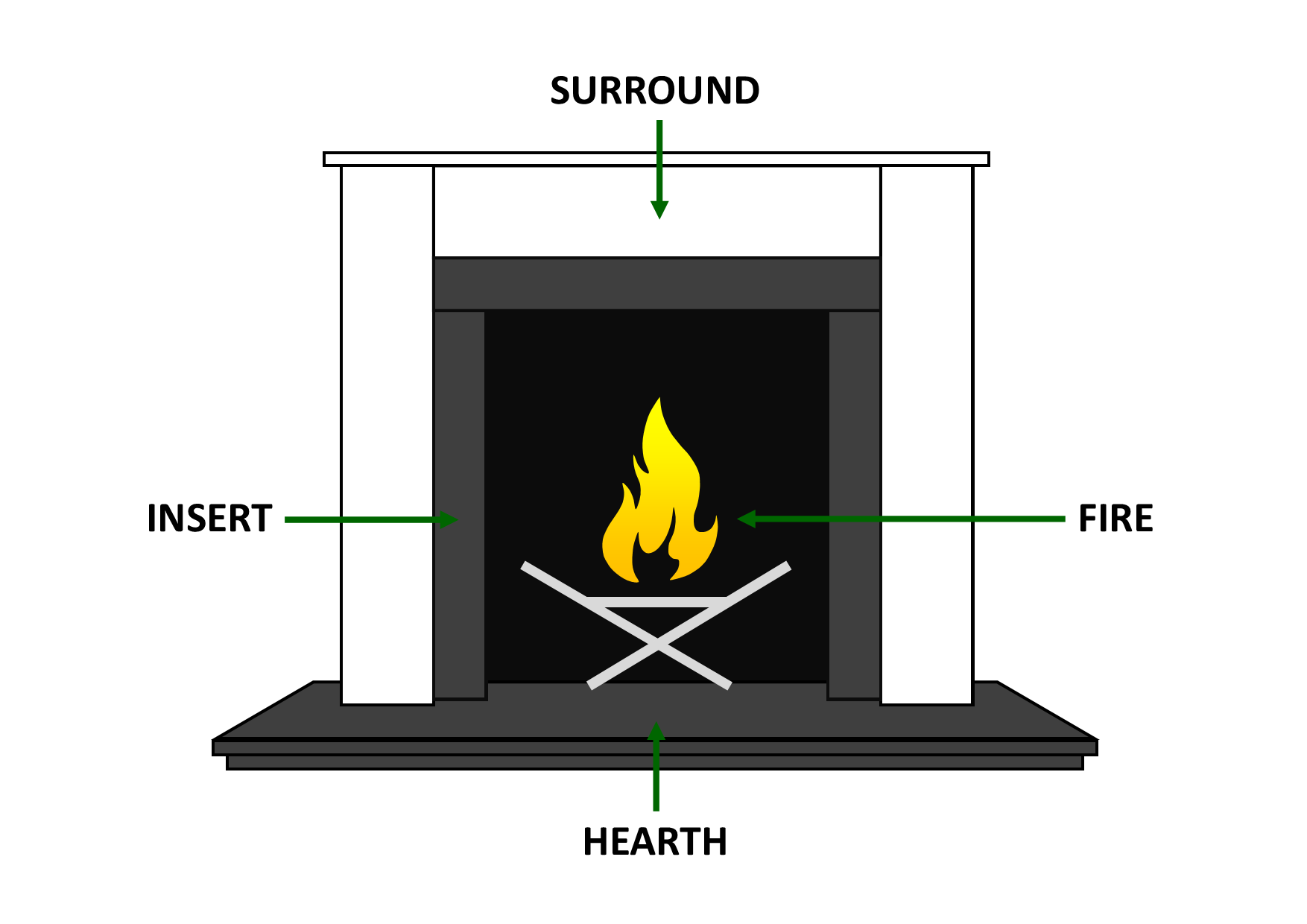 –
Surround
This is the statement piece of any fireplace. The Surround is the frame of the whole package. Surrounds come in a variety of styles ranging from the Traditional to the Modern & Contemporary. Available in a variety of Materials that come with their own individual care requirements.
Fire
This is the star of the show. The Fire is going to be one of two type of elements to your fireplace; aesthetic or functional. Naturally, the fireplace is a home feature designed to heat the room, however as style and home efficiency have advanced the need for heat efficiency may not be necessary. A wide variety of forms and fuel functions are worth exploring to ensure your fire gives you exactly what you want.
Insert
The Insert is the material divide between the Surround and the Chamber. The exact sizes are going to depend on the specifications of your Chamber. An Insert can come in the form of a Back Panel, Slip Set or Cast Iron Insert. As well as available in a variety of materials with their own care requirements.
Hearth
The Hearth is the Foundation to your Fireplace. The ground support and floor protector. Hearth come in a variety of sizes and materials, each with their own care requirements. Some hearths by HETAS and Gas Safe Regulation must be of minimum clearances. Please enquire with the store for these sizes.
---